What is Equipment Financing?
Simply put, Equipment Financing is a loan to finance equipment for your business. It can be any type of business-related equipment, like a POS hardware & software system or a 6-speed blender or even a truck!
Equipment loans provide for periodic payments that include interest and principal over a fixed term. As security for the loan, the lender may require a lien on the equipment as collateral against your debt. Once you have paid the loan in full, you own the equipment free of any lien. Failure to repay the loan may lead to repossession of your business assets or personal assets (in case of personal guarantee).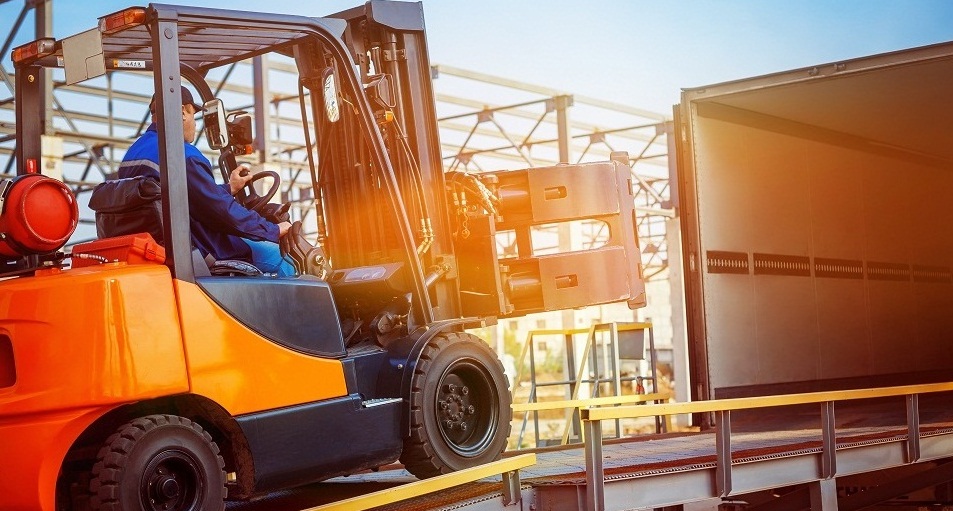 With GConnectPro, you can choose from over 100+ lenders to find the equipment loan with the right terms!
Finance any kind of business equipment with GConnectPro!
---
There's an equipment financing option to cover tools and resources for just about every business. Big or small, basic or complicated, – whatever you need, we'll help you find the right equipment loan.
Conveyor belts, Workbenches, Forklifts
Point-of-sale hardware system and software
Commercial oven, grill, friers and more
Office furniture and fixtures
Softwares, Operations systems, CRMs & ERPs
Electronic appliance
Trucks and delivery vehicles
Advantages of Equipment Financing
Why should you finance your business equipment?
---
Improved Cash Flow: No down payments or upfront costs, combined with lower monthly payments, allow companies to preserve capital to use in daily operations
Improved Cash Forecasting: The amount and term of payments are predetermined which allows businesses to prepare accurate forecasts and budgets.
100% Financing: Finance the complete solution, including equipment, software, installation, training, maintenance, and other services into a single transaction.
Flexibility & Convenience: The application process is quick & easy allowing you to respond quickly to business needs, industry trends, & technological advancements.
Who qualifies for an Equipment Loan?

Annual Revenue
$100,000 or more

Personal Credit Score
Above 575

Time in Business
Over 1 years

Location
Registered in the US
Documents Required to apply for a Business Term Loan
Your personal identification
Certificate or license for the business
Proof of business ownership
Business financials, including bank statements
2 years of Personal Tax Returns
2 years of Business Tax Returns
YTD Profit & Loss Statement
Equipment Finance Loan Calculator
Because you're only as good as the tools you use. See how much your equipment loan will cost.
An Overview of Equipment Financing
---
It enables you to finance up to 100% of the equipment you need for your business
Equipment Financing can be applied to new or used equipment
Its term lasts the expected life of the equipment, generally up to 10 years
You can usually access equipment financing quickly and easily
It is often self-secured or the equipment itself serves as the loan's collateral
Why apply for Equipment Financing with GConnectPro?
---
Personalized Experience
Personalized and customizable equipment financing to get your business the equipment it needs with simple, convenient payment options
Fast & Easy Application
Hassle-free application process with the help of your financial advisers so that complete the application in less than 24 hours
Loan Specialists
We have been helping businesses like yours get finance and loans for over 10 years, so you can rest assured that we'll help you find the right loan
Expert Guidance
Our Financial Advisers & Experts are available to answer all your queries, so get on a call with us to find the right equipment financing solution for you
Equipment Finance Loan Application Process
with Global Connect Pro Financial
---
Application formFirstly, you need to fill out our online application form giving us basic details of your loan requirements.
Advisor CallOur Financial Adviser will call you to discuss your qualifications, loan options, and help you prepare for your loan application.
Loan ApplicationOnce all the documents are ready and qualifications are met, we'll move on to the actual loan application with the lender.
Loan ApprovalOur Financial Advisers and Agents will keep in touch with the lender to ensure that your loan is approved at the earliest.
We can help you secure the funding that your business needs!
With GConnectPro, you can choose from over 100+ lenders to find a loan that is suitable for your business. We help businesses take it to the next level!